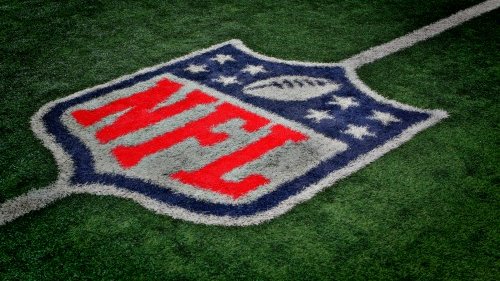 *Insert cliche phrase about football returning* Okay the NFL owners and the NFLPA have finally agreed on a new CBA that will be set to last for another 10 years, which is great cause lockouts suck. But Im pretty happy for the return of the NFL, I can finally start delving back into the happenings of my fav team and get ready to get my shit wrecked and fantasy football again.
Hit the jump for my opinion on what the Dolphins should do
But really it's felt like forever since I've talked anything football related so I feel good. But now I have to worry about my Dolphins who I call my bring me back down to Earth team with my other teams balling. We need a RB, WR, FS, a couple lineman, and a MUGGIN FUGGIN Quarterback!!! Because I am super sick of Chad Henne. Ricky Williams is set to retire, Ronnie's a free agent, We dont have a legit #2 WR, We have no fuggin safeties, but besides that we're a pretty nice team -__-
I feel we should go after Vince Young[VY] as I freaking declared this last year and I should've used my now coveted slogan "Call me a genius later" on that tweet. But he's a winner, not the biggest risk taker yet makes big plays when he needs to on the gorund or through the air *search youtube for his last second TD to Kenny Britt to win game or Nat'l Championship TD run*. I think he'd be a good fit for us but thats only if we continue to have a strong run game. Since Ricky's gone I think its time to depart from Ronnie as well because he rarely runs straight anymore he just dances in the backfield and gets hurt in week 9 every year. I feel we should try and get another 1-2 punch and Im feeling a DeAngelo Williams or Willis McGahee with a Reggie Bush. As for a WR I've always loved Sidney Rice but Im pretty sure his value is well known. But the hip issue may keeps others away but I think that shouldnt hinder us from going at him. Just imagine the vertical threat of Sidney Rice, quick route running of Davonne Bess, and the all-around baller of Brandon Marshall [if he is okay from his stabbing] on the same field, sounds good huh? As for FS I have no idea who to get so I say we just start Rashad Jones because he looks better than Clemens to me and Yeremiah at SS is getting hella old and he's been sloe but as long as he can still tackle, leave him there.
Although I'm pretty sure that the Dolphins wont do any of this and will find a way to somehow fugg all this up because just look at past history and the mile -long list of people we could've had. But regardless of what we do I'll be watching.
WELCOME BACK NFL